Enquire Now
Setup A Free Account To Access Corporate Data From Over 295 Jurisdictions
---
already have account? Sign in to order
Get company information including shareholder details and financial information for companies registered in Dubai.
Fresh investigations using local sources
Quick, no obligation quotes
Fast turnaround times

Dubai company information and reports
Dubai is financial and trade centers of the United Arab Emirates and has an esitmated GDP of over $100 billion.
Dubai consists of more than 30 free-trade zones such as the Dubai Multi Commodities Centre and the Jebel Ali Free Zone (Jafz). The DMCC claims to be home to more than 17,000 businesses and the Jafza 7,000.
Each free-trade zone is managed by their own authority and is free to their own set tax concessions, custom duties and regulations. Each zone tends to be designed around a particular industry with relevant benefits to make it attractive to setup new businesses in that area.
What information is available?
Information on companies registered in one of Dubai's free-trade zones are be difficult to obtain which is why we use local agents to underneath results using a range of sources.
Our fresh investigations on companies in Dubai can will include confirmation of company name, any trade names, date of registration, trading status, company address, telephone/fax numbers of business, credit rating and recommendations, financial information (basic financials only), names of senior personnel, staff employed, principal bankers, registry and historical information, activities of business, and shareholders subject to availability.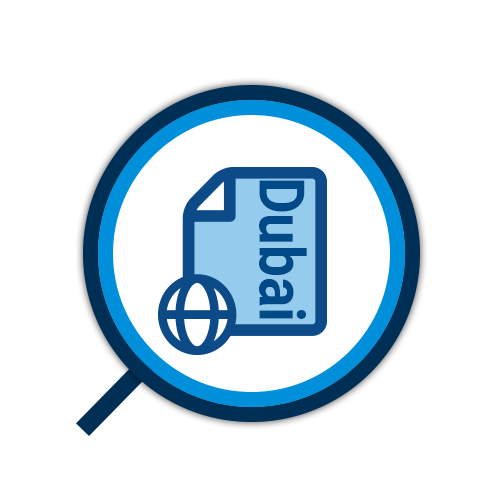 ---
| | | |
| --- | --- | --- |
| Product | Service level | Turnaround |
| Database Report (subject to availability) | Standard | Within 1-2 hours |
| Fresh Investigation | Standard | 10-12 Working Days |
| Fresh Investigation | Express | 6-9 Working Days |
| Fresh Investigation | Premium | 3-5 Working Days |
Awards & Industry Associations








Our promise to you

Returned within 60 Mins
Offering the majority of our documents and data within 60 minutes, we are one of the fastest suppliers of International Company Information and are constantly sourcing new connections to add even more jurisdictions to our 1 hour service list.

Easy online ordering
Our platform allows you to search by country and instantly see what packages are available before placing an order online. Any orders can be easily attributed to an ongoing case, fee earner or cost centre.

Pay-as-you-go basis
All of our services are on a pay-as-you-go basis with no contractual commitment, with unlimited users ensuring our service to you is made easier and even more flexible.

Best Price Guarantee
GlobalX Lowest Price Guarantee delivers premium search services at the best price. We maintain and build our client base through ensuring our service is always at its very best.
Our team trusted by hundreds of companies worldwide

I just wanted to say a big thank you for all of your help in getting our account set up. Your customer service has been second to none! We all look forward to working with you moving forward.

I have been using the services of GlobalX for a few years now and the service I have always received is excellent, they have always gone above and beyond when I have needed assistance. They are a pleasure to work with
Lisa Marie Jones GCILEX

Our experience with GlobalX is like no other experience we have had with other search providers. The website is very easy to use, you know exactly where to go to place new searches and where to find existing searches. There is always someone on the end of the line who is willing to help, Ben Buckley and Tan Nguyen are extremely helpful not only assisting us when needed but keeping us updated with the progress of our searches.
Birketts has been using GlobalX for a number of years now and the quality and range of their services is excellent, and so is their customer care. Their website is extremely user-friendly producing quick and efficient results, and the CourtCheX service in particular is one we would highly recommend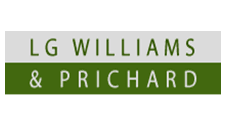 GlobalX's service is second to none. Tan and Ben in the property search team always answer calls and reply to emails without delay, making for a great personal service and getting our client's property purchase off to an excellent start.

I have been a regular user of GlobalX's conveyancing searches for several months and I highly recommend them. The ease of use of their website is outstanding, and the customer service received is always superb. In particular, Tan Nguyen and Benedict Buckley have always provided a professional and friendly service to both myself and my colleagues.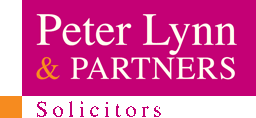 GlobalX have been excellent since we started using them. Tan, Kai, Ben and the rest of the team are very efficient and are always at the other end of the phone if there is an issue or if you need something doing urgently. They are also more akin to commercial and residential development sites than other search providers and offer a more bespoke service.

Thanks for the top tip, I'm impressed with the customer service and noticing the error of my ways! In this instance to searches were requested singularly and I would usually search by adding when ordering multiple searches, it's just how they came in at different times. Thanks again, efficient as ever!

Everyone is delighted with the efficiency and ease of use of the service – previously we had lawyers on the phone to the relevant court wasting huge amounts of mainly unbillable time. I would highly recommend this service.

We have only used CourtChex once, but we have found the service efficient and the cost very competitive. We will certainly be trying the service again in the near future and, if it works as well as last time, I will be rolling it out in our other offices.

I spoke to the help desk yesterday who were absolutely fantastic and did the searches straight away. I'm very impressed by the whole set up you have and the customer service you all provide is excellent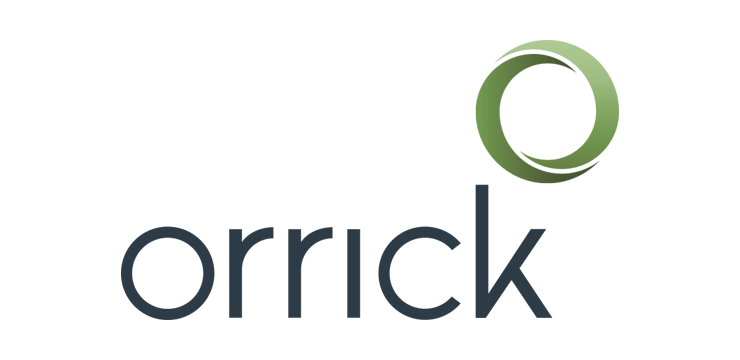 Fast and efficient. Error free and trustworthy

Thank you very much for your assistance with this formation - seamless as usual.
Magic Circle Law Firm