GlobalX's awarding-winning conveyancing software is now available to UK law firms and will simplify your conveyancing transactions.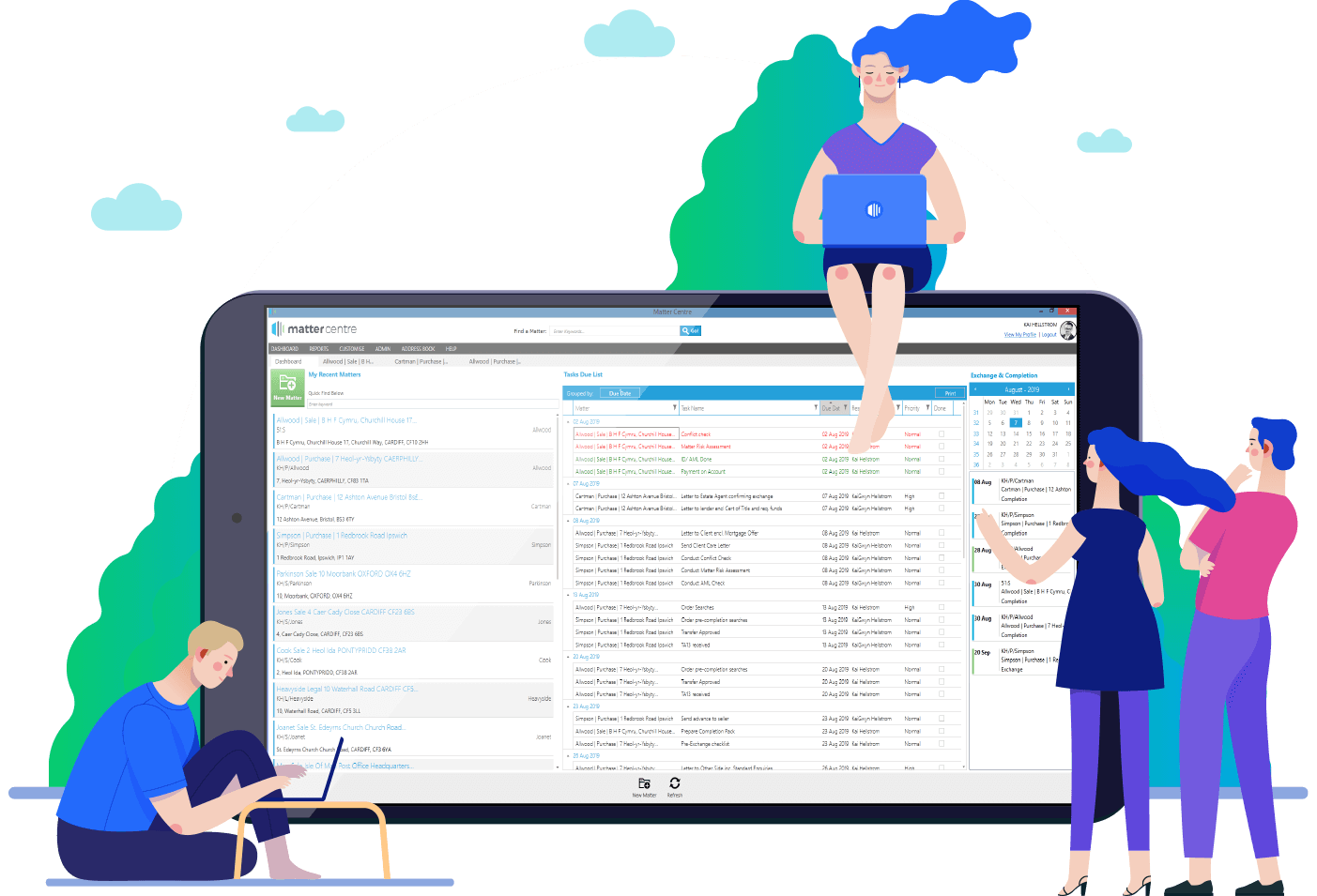 Matter Centre's key features include:
Auto-populated forms and documents - means no more retyping the same old information and fewer mistakes
Customisable workflows - allow you to generate connected tasks and reminders for any conveyancing transaction in a click of a button
Outlook integration - makes keeping all your communication, searches and documents in one place a breeze
Integrated searches - Order your property searches from within the system and have the reports returned straight to the associated matter
Matter Centre is more than just software though
It's the combined expertise and knowledge of GlobalX's 30 years+ experience of serving the legal community in the UK.
Completely re-engineered for the UK market by experienced conveyancers, you'll also benefit from our fantastic customer support and our award-winning searches team.
GlobalX CEO Mark Allwood said: "With the release of Matter Centre, we will be providing conveyancers with a low-cost software solution. It will enable them to reduce their day to day administrative burden and focus more on fee-earning."
"We have already piloted the product with a number of our longstanding clients and are looking forward to seeing how the rest of the UK market responds to this exciting new development."
Click here to learn more about Matter Centre and book a demo